---
Visiting Shakespeare's family homes
Discover the people and places that shaped William Shakespeare, the ordinary boy from Stratford-upon-Avon who went on to do extraordinary things.
We politely ask that you do not visit if you or any member of your group are displaying Covid-19 symptoms. See our website for full Terms of Entry.
You don't have to wear a face covering when you visit, but we do encourage you to bring one with you. You may still see many of our staff continue to choose to wear a face covering in our busy areas and indoor spaces, and you may wish to do the same.
Pre-booking is essential.
To avoid disappointment it is essential you book tickets online in advance.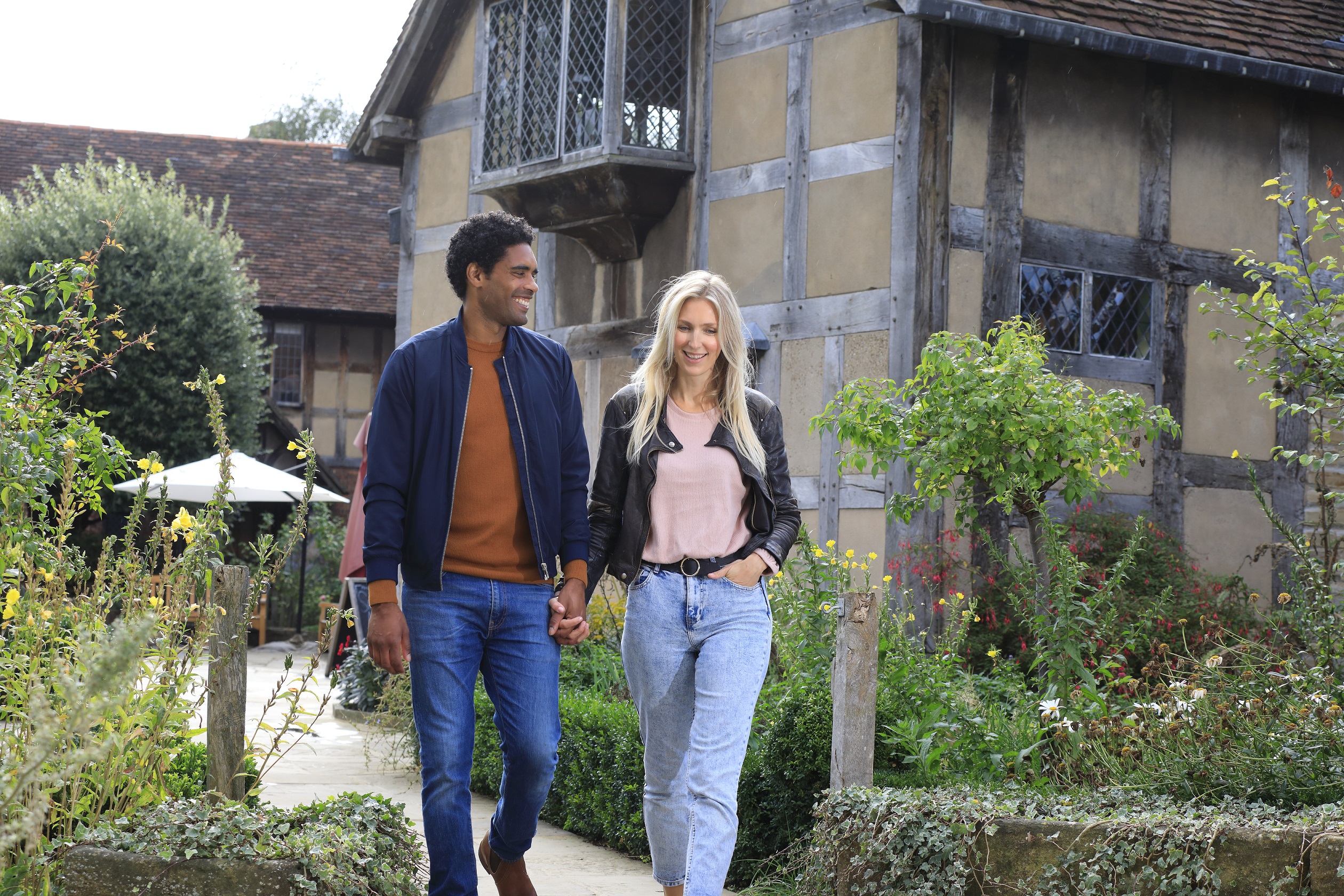 See Latest Updates for further information.
Ticket Prices
Shakespeare's Story ticket
Make a day of it and discover the fascinating stories of Shakespeare the boy, husband, family man and businessman across his family homes.
Includes entry to:
Shakespeare's Birthplace (last entry 4.30pm)
Anne Hathaway's Cottage (last entry 4.30pm)
Shakespeare's New Place (last entry 4.30pm)
Each ticket is valid for single entry only, available to book until 30 October 2022.
Adult £26.50 (with donation)
>
Drop down to view all prices
| | With donation | Without donation |
| --- | --- | --- |
| Adult (16+ inc. seniors) | £26.50 | £24.00 |
| Child (3-15) | £17.50 | £15.50 |
| Family (2 adults and up to 3 children) | £70.00 | £63.50 |
| Family (1 adult and up to 3 children) | £43.50 | £39.50 |
| Concession | £21.50 | £19.50 |
Shakespeare's Birthplace only ticket
Adult £20 (with donation)
>
Drop down to view all prices
| | With donation | Without donation |
| --- | --- | --- |
| Adult (16+ inc. seniors) | £20.00 | £18.00 |
| Child (3-15) | £13.50 | £11.50 |
| Family (2 adults and up to 3 children) | £52.50 | £47.50 |
| Family (1 adult and up to 3 children) | £32.50 | £29.50 |
| Concession | £16.50 | £14.50 |
Anne Hathaway's Cottage only ticket
Adult £15 (with donation)
>
Drop down to view all prices
| | With donation | Without donation |
| --- | --- | --- |
| Adult (16+ inc. seniors) | £15.00 | £13.00 |
| Child (3-15) | £10.50 | £8.50 |
| Family (2 adults and up to 3 children) | £39.50 | £34.50 |
| Family (1 adult and up to 3 children) | £24.50 | £21.50 |
| Concession | £12.50 | £10.50 |
Shakespeare's New Place only ticket
Reopens 26 March
Adult £15 (with donation)
>
Drop down to view all prices
| | With donation | Without donation |
| --- | --- | --- |
| Adult (16+ inc. seniors) | £15.00 | £13.00 |
| Child (3-15) | £10.50 | £8.50 |
| Family (2 adults and up to 3 children) | £39.50 | £34.50 |
| Family (1 adult and up to 3 children) | £24.50 | £21.50 |
| Concession | £12.50 | £10.50 |